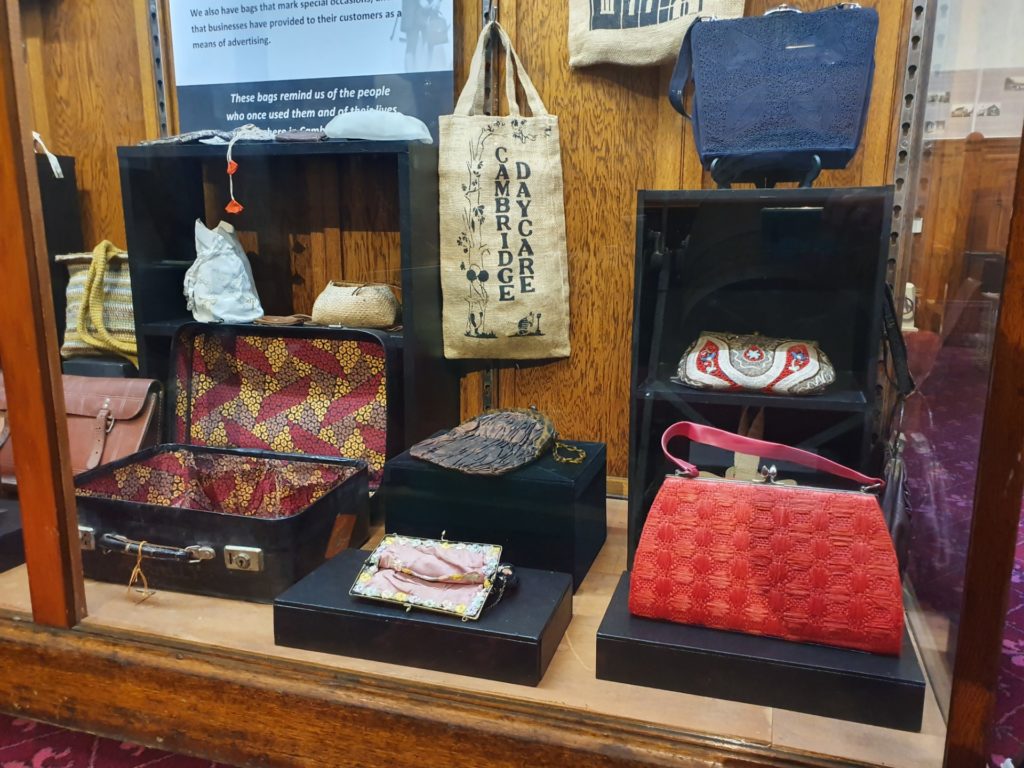 From Delicate and Decorative to Plain and Purposeful
-
Bags are a fashion item as well as a practical accessory. They are used throughout our daily lives: for school, for work, for travel, as formal occasions and gala events. Cambridge Museum has bags from different time periods and made from a range of materials Some are small and delicate, others are large and utilitarian, made from leather or woven together, or manufactured textiles or handmade.
There are also bags that mark special occasions, and ones that businesses have provided to their customers as means of advertising.
The size, shape and materials of the bags chosen for this exhibition provide an insight into the lives of the people who once used them and to their lives in Cambridge. Have you remembered your bag?