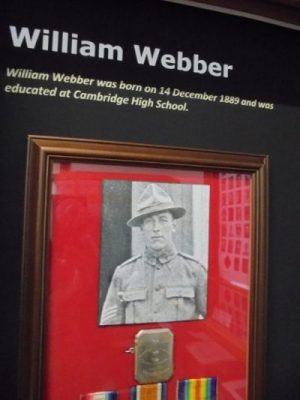 William Webber was born on 14 December 1889 and was educated at Cambridge High School.
After he left school, he worked with his father Harry Webber, who was a well-known blacksmith in Empire Street. On 29 May 1915, William signed up with the army and went overseas with the first Battalion of the New Zealand Rifle Brigade, involved in action on the Western Front. He rose to the rank of Sergeant and was wounded in France in 1916. He was later promoted to 2nd Lieutenant on 12 January 1918, returning home with a commission.
Read about William and his life in Cambridge when he returned from the Great War.