Not sure where to begin your research journey? Our research guides will help you get started.
---
Our archives contain records – or duplicates – dating from around 1860s to the recent past.
These research guides highlight some of our frequently asked questions. They are organised by topic, and provide details of the archives we have, how to find them, and what information they contain.
It is worth noting that our guides are not comprehensive and can only cover a small proportion of what is available at the Cambridge Museum and online.
Click on one of the links below:
A Short Guide to Online History Resources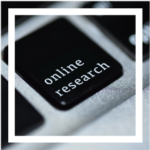 Discover more about New Zealand's histories using a range of primary and secondary resources available online.
How old is your house?
Finding out when your house was built can be challenging.  Written records of construction and renovation are often confusing and conflicting—and people's memories can differ. Here are some online resources that could help.
A Quick Guide to Maps of Cambridge NZ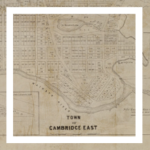 Take a look at maps of this area available online.
Download Cambridge Maps guide here
3rd Waikato Militia Research Resource Guide
The first Europeans to settle in this area were the 3rd Regiment of the Waikato Militia during the New Zealand Land Wars of 1860-1866. Discover more about these soldiers here.
Download 3rd Waikato Militia Guide
Family History Resources
Whether you are just starting to research your family history or are an expert genealogist, this guide is full of handy hints for resources that will help in your search for  family histories.
Download Family History Guide 2021
---
View the Cambridge Museum archives
Cost: Free
When: Monday–Friday between 10am – 4pm, by appointment only. More details here>