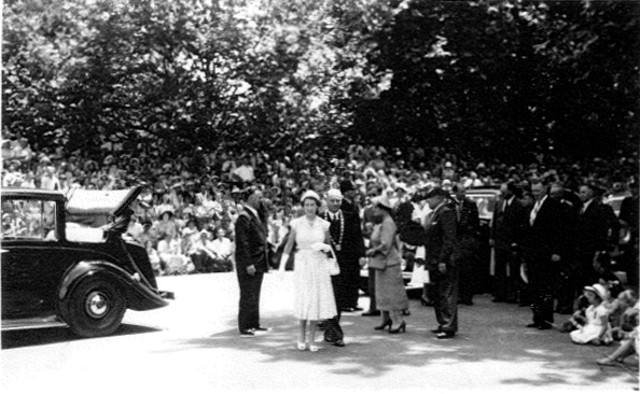 Tribute to Elizabeth II
09 September - 25 November
When the Queen and Prince Philip arrived at the town hall in Cambridge on New Year's Day 1954, the crowds cheered so loudly, it was impossible to hear the chiming of St Andrew's Church bells
Source: Vic Butler | Cambridge Museum
A memorial for Queen Elizabeth II is on display at the Museum following her passing. This tribute draws on the items in our Collection relating to the Queen's visit to Cambridge on 1 Jan 1954.
It also looks at ways Queen Elizabeth II has influenced our lives in Waipā,  including the Queen's signing of a Treaty Settlement in 1995.
We welcome you to view this free exhibition. Our opening hours are 10am to 4pm on weekdays and 10am to 2pm on weekdays.
Please note the Museum will be open on Monday 26 September between 10am to 2pm.