Learn Ako
Fun learning experiences for school visits, classroom sessions, heritage walks and for families at home.
Discovery Heritage Trail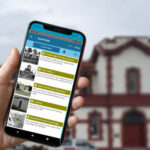 Introducing the Discovery Heritage Trail Challenge
Cambridge Museum, in partnership with Waikato University, has developed a walking heritage tour of Cambridge's most iconic buildings and spaces. Available on mobile, online, or as a brochure from the museum, work out your own walking tour and discover buildings of particular interest in town.
Where: On your mobile
When: Anytime!
Who: Suitable for all ages. Flat paved walkways throughout.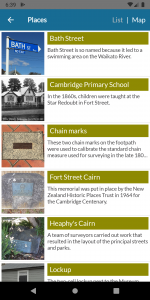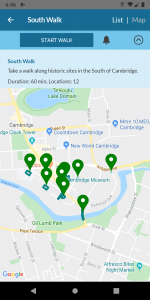 ---
How to download the Discovery Heritage Trail app on your mobile
The app is available for free on Google Play and the App Store. Once you download it you can:
Explore places in Cambridge
Explore museum stories and artefacts connected with Cambridge
Go for self-guided tours through Cambridge
Learn about the Museum and the Cambridge Historical Society