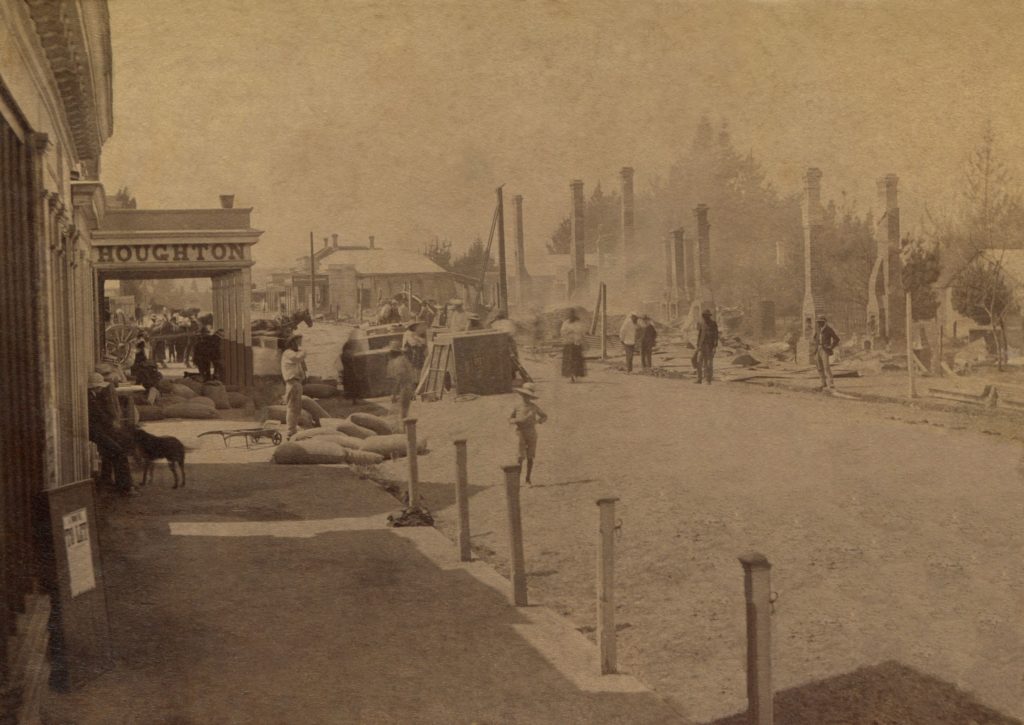 Firefighting in Cambridge
-
Fire! Fire! Fire!
The formation of the Cambridge Volunteer Fire Brigade
Imagine battling fires with buckets and handheld fire grenades. That was the reality in Cambridge before the Volunteer Fire Brigade was formed in 1904.
This exhibition tells the story of the devastation of Duke Street in 1889 and the formation of the Fire Brigade over a decade later. Why did it take so long? Take a look at an original firefighter's uniform from 1904 and examples of early tools used to control the flames.
Produced in partnership with Cambridge Volunteer Fire Brigade.
Until June 2022
Free admission
Read more about Cambridge before the Fire Brigade here
Thanks to our Museum volunteers
Many people donated their time and expertise to help us with this exhibition:
Winston Steen and Don Gerrand
Winston Steen, who had volunteered for the Fire Brigade for many years, met frequently with Karen this year to identify and explain objects in the Fire Brigade's collection.
Don Gerrand, Chief Fire Officer, organised the loan of items from the collection to the Cambridge Museum.
Jim Goodman and Godfrey Sadler
Godfrey and Jim used their skills as set designers for the Gaslight Theatre, to transform the walls in the exhibition area.
Brett Rossiter
Brett, our carpentry expert, rustled up three wooden lecterns and a plinth in a very short space of time.
Brenda Stamp
Brenda used her own computer software to repair a digital copy of our 1889 Duke Street fire photograph, before it was enlarged and hung pride of place on the wall.
Mary Brown and Ruby Strawbridge
Our thanks to Mary and her granddaughter Ruby for having the energy to spend an entire morning wallpapering the exhibition area.