Cambridge Town
Learn about the history of town and its districts, schools and roads over the years.
View more
Maungakawa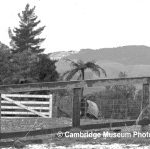 Maungakawa Settlement


(From The News and Theatre Courier' 12 August 1936)

'In the eighteen sixties the Maungakawa Maori Settlement was one of the largest of its kind in the Waikato having a population of several hundred Maori. It possessed a large Wharepuna (meeting house) and [later] a Maori Parliament House, where meetings of the various tribes under King Tawhiao took place.'
Disclaimer:
While all due care has been taken to verify information contained on this site, the Cambridge Museum accepts no responsibility for any errors, omissions or misrepresentation.
Copyright © 2003 – Cambridge Museum – All Rights Reserved.