Cambridge Te Oko Horoi History Talk Series
-

In partnership with U3A
Cambridge Museum and Historical Society is thrilled to announce a new partnership with U3A which will include three lectures a year focussing on the history of Cambridge and the Waikato region.
Meetings are held at the Te Awa Lifecare Woolshed, 1866 Cambridge Road, Cambridge, from 10am for 10.30 until 12.00 noon on the second Friday of each month.

Topics for 2023 include:
26 May, 2023 – Linda Te Aho – Ko Kemureti Tooku Oko Horoi – Our stories of Cambridge
25 August, 2023 – Archbishop Sir David Moxon – The first Pākehā woman to live in Piako : Charlotte Brown
27 October, 2023 Dr Andrew La Croix – Geologic History of the Waikato Region
These events are free to Friends of Cambridge Museum. (Click here to find out more about the benefits of being a Friend of Cambridge Museum.)
Scroll down for details.
EVENT DETAILS:
Friday May 26th, 2023
Linda Te Aho – Ko Kemureti Tooku Oko Horoi – Our stories of Cambridge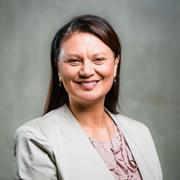 Linda Te Aho is an Associate Professor in Te Piringa Faculty of Law at the University of Waikato and is currently on leave as the Judith Binney Research Fellow.
An experienced governor, Linda continues to hold senior governance positions for the large iwi organisation, Waikato-Tainui (Te Arataura) and is a member of the Institute of Directors.
As a guardian appointed by Waikato-Tainui under the landmark settlement for the co-management of the Waikato River ecosystem. Linda was instrumental in developing the long term vision for the river's holistic restoration.
Linda is a board member for the Ngārimu VC and 28th (Māori) Battalion Memorial Scholarship Fund Board, overseeing the publication of histories of the 28 Māori Battalion and the development of curriculum resources, and the awarding of the prestigious Ngarimu VC scholarships.
Linda co-edited Ngaa Kete Kaupapa, 2022, a collection of oral history of Ngāti Koroki Kahukura that contributes to the restoration and protection of te reo Māori and tikanga, which is increasingly recognised as being of vital importance to the cultural and legal fabric of Aotearoa. Linda has recently been commissioned by the Waitangi Tribunal as a Pou Tikanga for the Wai 3300 Constitutional Kaupapa Inquiry.
Friday 25 August, 2023
Archbishop Sir David Moxon – "The first Pakeha woman to live in Piako : Charlotte Brown"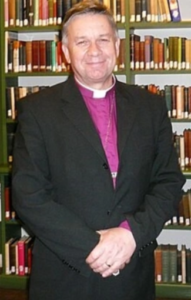 Sir David John Moxon KNZM, CStJ, MMCM born 6 September 1951) is a New Zealand Anglican bishop. He was until June 2017, the Archbishop of Canterbury's Representative to the Holy See and Director of the Anglican Centre in Rome. In Rome he helped establish a global multi faith anti slavery network.  He was previously the Bishop of Waikato in the Diocese of Waikato and Taranaki, the archbishop of the New Zealand dioceses and one of the three primates of the Anglican Church in Aotearoa, New Zealand and Polynesia. In the 2014 New Year Honours, he was appointed a Knight Companion of the New Zealand Order of Merit for services to the Anglican Church.
David Moxon was born in Palmerston North, New Zealand, in 1951. He was educated at Freyberg High School, where he was head boy. After one year on Volunteer Service Abroad in Fiji, and one year at Massey University Palmerston North in 1971, he then attended the University of Canterbury/College House, graduating with a Bachelor of Arts degree in education and psychology in 1974, before studying again at Massey University, where he graduated with a master's degree with honours in education and sociology in 1976. In 1975, as an ordinand for the Diocese of Waiapu, he studied theology at the University of Oxford Honours School, based at St Peter's College. He graduated from Oxford with a bachelor's degree with honours in 1978 and a master's degree in 1982. He also gained a Certificate in Maori Studies from Waikato University and a Licentiate in Theology (LTh) from the Bishopric of Aotearoa. He has honorary doctorates from Massey and Waikato Universities and is a fellow of St Margaret's College in the University of Otago and an honorary fellow of St Peter's College in the University of Oxford. David is the author of several books on spirituality and history.
Friday October 27th, 2023
Dr Andrew La Croix – Geologic History of the Waikato Region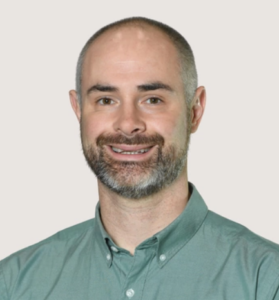 Andrew received his Ph.D in Earth Sciences from Simon Fraser University (Canada) in 2016.  From 2017 to 2019 he was a Postdoctoral Research Fellow, as part of the Energy initiative at the University of Queensland in Australia.
Since 2109 Andrew has been a Lecturer and then Senior Lecturer at the University of Waikato in New Zealand where he leads the Sedimentary Environments and Analogues Research Group.
---