Collections
Our Cambridge Collection has changing exhibitions about Cambridge.  Much of our collection is in storage to ensure its preservation for future generations.
Buckingham negatives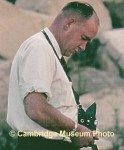 Reg Buckingham has made a huge contribution to the documentation of Cambridge history through his interest in photography. Not only has he taken topical photos of Cambridge people and organisations from 1960 to 1986 but he was also an honorary member of the Cambridge Historical Society Inc and re-photographed many old photos.
He was also largely responsible for compiling a slide history of Cambridge which was first shown at the Cambridge Centennial Celebration in 1964.
Index
A
Adams Bernie
Adam Jack
Adam – Schneider
Allan Dave
Allan Jim
Allan Pat
Allen Bryan
Allen Edward
Allen Emma
Allwill Jared
Allwell Vi Miss
Anderson M Mrs
Anderson T Mrs
Anderson Thornton
Arnold Bennie Mrs
Arnold Win
Attfield Brian
Attwood
Auckitt
B
Bai Doug
Barclay Phil
Barker Vic
Barnett Ian
Bartlett George
Batchelor A R
Bate A
Bate D
Beech Jane Mrs
Beer Bruce
Beer Eric
Beer Gwen
Beer Waldo
Beer Walter
Bell A Rev
Bell Mrs
Bell Malcolm
Bennett Jenny
Betts Rita
Bisset Kay
Bisset Sharon
Black E A
Blackie Dave
Blackstock Mrs
Blundell Denis Sir
Bodle
Boone Family
Booth Lorna
Bougen Les
Bougen Mary
Boulton W
Bourke
Boyce C W
Boyce Chris
Boyce Diana
Boyce Morley
Boyd Alex
Bramley Paul
Bray Mrs
Bren Miss
Bright
Brinsden Carl
Brock Mrs
Bromwich Bruce
Brown George
Brown Jack
Brown Jerry
Brown Sally
Brown Susan
Brown Ted
Brown Terry
Brunskill Andrea
Brunskill Gordon
Brunskill Jack
Brunskill Maria
Brunskill Wm
Bruton Deidre
Bruton Graham
Bryce Ian
Buckingham Betty
Buckingham Reg
Bugler M Rev
Bunn Ken
Burr A J
Burt Clare
Burton Jack
Butler Martin
Butler Richard
Butler Vic
Buttimore Ces
Buttimore Eleanor
Buttimore May
C
Campbell Graham
Campbell Lianne
Carmichael A
Carroll
Carter Meryl
Carter Tui
Cartmill W L
Catt Mr & Mrs
Chard Eric
Charles D
Chesterman Gordon
Chibnel Reg
Chitty Charles
Chitty Susan
Chivers Len
Christianson Chris
Christiansen Mick
Chynoweth R L
Civil David
Clark Geo
Clark Ross
Clarke Peter
Clausen Mr & Mrs
Cleaver
Cleland George
Clemow Jack
Cochrane Barry
Cole Paula
Collins Barbara
Collins G S
Collins
Collins Mary
Collins Max
Collins Rev & Mrs
Collins Terry
Condor Max
Congalton D
Cook Rev
Cook Nancy
Cook Selwyn
Cook Terry
Cooper Joy
Cooper Ron
Cooper Russ & Irene
Cooper
Cowan Agnes
Cowden Christine
Craft Mrs
Craig
Crampton M
Cubis Bill
Cubis David
Cubis Linda
Cubis Murray
Cubis Neil
Cubis R A
Cutton Bill
Cutton Joyce
D
Dallinger Nina
Davenport Chas
Davies Hec
Davies Miss
Davis Des
Dawick George
Dawick Mildred
Death Mr
Deed B J
Dekkar Jos
De la Mare V
Devereux N
Dillon Don
Discombe Trevor
Dixon M V
Dodd Joy
Dodd Margaret
Doyle Jack
Doyle Lorraine
Driver Michael
Dunford
Dwan Mrs
E
Early Marson
Easter
Edge Frank
Edge Gary
Edge Wayne
Ellis A F
Ellis Joe
English Ralph
F
Fairbrother Ian
Fairweather Gary
Fairweather M
Falls Mrs
Faricy
Farrell C P
Ferguson John
Fergusson Bernard
Fergusson Charles Sir
Finn Mrs
Fisher Mrs
Fisher Doug
Fisher John
Fisher John Scott
Fisher Margaret
Fisher Margaret Muir
Fisher Marion
Fisher Robert
Fisher Vera
Forbes H Miss
Ford Eric
Ford M J
Fraser Kath
Frost B G
Furniss Ray
G
Garland Rex
Gascoigne Alwyn
Gibson Mrs
Gilbert Mr & Mrs
Gillon Keith
Gilmore Paul
Glenn Hugh
Gohmer Bob
Good
Gordon Jack
Goss Frank
Goudswaard Jack
Gould Dot
Gould Ted
Graham John
Graham Roger
Grant Chris
Green Alan
Green Elain
Gresham A G Miss
Griffin Fred
Griffin L
Grinter T
Groenstyn Felix
Gunn David
Gunn Muriel
Gunn Vic
H
Hadden Mr
Haines George
Hall Mrs J
Halliday Mr
Hambling Joyce
Hampshire Tommie
Hannon R
Harding Lt.
Hargraves
Harris Harold OBE
Hart Barny
Hatchwell Ted
Hatt Geo Mrs
Hawes George
Haworth Cliff
Haworth Mrs
Haworth Jack
Hayden Russ
Haywood Mary
Heaslip Stan
Hemopo Irene
Henderson Ian
Henry Chris
Hewett Basil
Hewett Miss
Hewitt Joan
Hewitt Max
Hicks Mary
Hicks Francis
Higgins Judy
Hignet Jack
Hill Poly
Hinton D R
Hobson Sister
Hogan T Father
Hogan Patrick
Holdaway
Holland Merv
Holmes Barbara
Homopo
Hooker Bush
Hooker H L
Hooker Judy
Hoolihan Colin
Hore John
Hughes Bob
Hughes Gordon
Hunt Norm
Hunt Vi
Hunter Charlie
Hunter Mrs
Hurley Kathleen Miss
Hyde P Mrs
I
Illingsworth Keith
Ironside Jim
Isgrove Susan
J
Jack Peter
Jacksons
James Gary
James Gib
James Ian
James Mrs
Jamieson Dana
Jamieson Gordon
Jecks Dave
Jensen Brian
Jepson Craig
Johmer
Johnson Mark
Johnson Rose
Johnson Spence
Jones Anita
Jones Arthur
Jones Basil
Jones J
Jones Graham
Joyce Kathleen
Judd Peter
K
Kane
Keeley Barry
Keeley Pat
Keesing K Miss
Kelly Bill
Kenny Judy
Kenny John
Keoghan T N
Kernaghan H
Kernaghan Tom
Keyte G
Kibby
Kidd Geoff
Kidd Heather
Kidd Noeline
Kidd Pam
Kilbride
Kingsford Ellen
Kingsford Fred
Kingsford Smith
Kirk Mrs L
Kirk Norm
Kirkbride Ann
Klimeck E L Father
L
Laing Cushla
Laing Jack
Langdon John
Larnach Jack
Larsen Wayne
Lattimere Owen
Laurent Vern
Lawson G
Layne William
Lee Beryl
Lee Gordon
Lee Ross
Lee Togo
Leggat
Leigh E H
Levesque Doreen
Levesque Eric
Levesque Gavin
Levesque Jan
Lewin Joyce
Lewin Les
Lewis Peter
Lewis Mrs
Lewis Russell
Lewis Sam
Littler Pat
Looker Jackie
Looker John
Lorigan Gary
Lye Fred
M
Macky J L
Main Alf
Main Elizabeth
Mannell Tom
Markby John
Maroney Lee
Marsh Gary
Marshall George
Mattheys J
Meade
Mellalieu Peter
Miller Mrs
Miller Pat
Mills J
Milne John
Milne Tom
Milne Rose
Minnell Carol
Mitchell Bob
Mitchell Mrs
Mitchell Mary
Mitchell Robert
Moat M
Moffat Al
Moncur Roy
Moore A A
Moore Chris
Moore Daisy
Moore John
Moore Mrs
Moore T E
Moore D
Moore W
Moragan Trev
Morris H
Morse Ann
Moses Dick
Moses Jillian
Moses Myra
Mudford N P
Mullins Pat
Murchison Lance
Murchison Mrs
Murray Hayden
Murray Nell
Myers Arnold
Myers Richard
Mc
McBeath
McCarthy P J
McDonald Roy
McElwee Bede
McFarlands
McGovern Des
McHarg Colin
McHarrie A
McKinnon L I Mrs
McLennan John
McMillan Arch
McMillan Mrs
McNamara John
McNaughten Annie
McQueen Ralph
McVeagh William
N
Nairn Roy
Nash Lindsay
Neely Meryl
Neilson Cam
Newcombe Bob
Newcombe Henry
Newcombe Richard
Nicoll A H
Nicoll John
Nichol Mrs
Nicholl Bill
Nickle Edwin
Nordquist
Norman Don
Norwell Ethelwyn
Norwell Les
O
Oaten H
O'Brien Pat
Orange E K Rev
Orange Mrs
Orchard Jim
Orr Dick
Osbourne Graham
Osmond Beryl
Otway L S
Oudes Jake
P
Painter
Parker Sam
Parkhouse
Parkin
Parsons Kevin
Paton A E
Patterson J S
Payne Stan
Payne Mrs
Peake Kath
Peake D
Peake George
Peake Kathy
Peake Wendy
Penman Ian
Pentelow Faye
Pentelow Melva
Perran Bob
Perry Mary
Peterson J
Phillip A
Phillips D
Phillips Don
Pidduck Sheila Mrs
Pilkington Roan
Plescher Rosalie
Plescher Vincent
Plescher Vince
Porritt Govenor General
Porter Bob
Powell Mark
Pratt Tom
Price Sandra
Priest A W
Primmer Miss
Purdon
Putt
Puttick E
Q
Quast J R
R
Raison Judy
Rakels Hans
Reed Mrs
Renai Bess
Renai Jock
Reynolds Henry
Reynolds Margaret
Reynolds Richard
Richards Mary
Rishworth Rev
Ritchie J Mrs
Roach Joseph
Robb Mr & Mrs
Roberts Bill
Roberts Ed
Roberts Frank
Roberts Liz
Roberts Marlene
Roberts Sue
Roberts W
Roberts Warrick
Robinson Bill & Mrs
Robinson Jack & Mrs
Robinson P D
Robinson Elsie
Robinson Elsie
Robson Peter
Rodger David
Rodger Glenda
Rogers Mrs
Rogers Pat
Roigard Geof
Romeyne Derek
Romeyne Marlene
Ronayne Grace
Ronayne Jocelyn
Rozema Tim
Runciman James
Ryan John
S
Sadler Ron
Sam Seth
Sampson S
Saunders Lily
Saxton Des
Sayer Mrs
Sayer Joan
Scott Jean
Scott Lal
Scurr Miss
Searle D H
Seddan John Dr
Shannon Jack
Shapcott David
Shapcott John
Shapcott Len
Sharland Jim
Sharp John
Shaw Miss
Shaw
Shepherd A J
Shields
Short Bert
Short Mrs
Siegel Gary
Silcock Jack
Silva Noel
Sim Mr
Skews H S
Smale Bev
Smith Alf
Smith Herb
Smith O
Smythe John
Smythe Michael
Southey Arthur
Southey Kevin
Sowby
Spicer Mr & Mrs
Stacey Eric
Stamp
Steele Ann Mrs
Steele Sam
Stewart Anne
Stewart Jim
Stewart R K
Stokes
Suckling Mrs
Sugden Eric
Suisted
Sullivan Jim
Sutherland Alex
Sutherland Rona
Sutherland G
Sutton James
Swann Mr
Swayne Alf
T
Taylor Eric
Taylor T E
Thomas Carol
Thomas G
Thompson Mrs
Thompson Dianah
Thompson Millar
Thorn Miss
Tickner Mrs
Tim Christopher
Tinkler Owen
Tipene Albert
Tod Dr
Todd Bert
Todd Mark
Townsend Miss
Troughton Gail
Tucker F L
Tuhi Bert
Turnbull Richard
Twiss Dennis
V
Vagg Gordon
Vaile W
Van der Elst
Van Essen Bill
Van Fleet Bob
Van Gool
Veitch Mrs
Vennell Pip
Verhoeven Miss
Verhoeven T G
Vietch Mrs
Vo family
Vosper Bill
Vosper Wm
Voyle Christine
Voyle Robert
Voyle Tom
W
Waddington Edward
Waea T
Wahapu H
Waite Gaylene
Waite Lynette
Wake G F
Walker Bill
Walker E B
Walker Keith
Walker W R C
Wall Kevin
Wallace Joan
Wallace R
Wallace Tom
Wallace Vivienne
Wallis Clare
Wallis Harold
Walsh Alf
Walsh Kay
Walsh Peter
Waren Annette
Ward Harriet A
Ward Joseph G
Wasson Bob
Watkins Chris
Watkins Jack
Watkins Mrs
Watkins Jill
Watkins Tim
Watts Nellie
Webb Ann
Webb Phillip
Webb Ray
Webb Seth
Webb William Wilson
Wehepeihana Martin
Weinberg Max
Welf Robert
Wells Mrs
Well Thomas
Welton
West Brian
Wheatherley
White Pinky
White R P
Whiteman Stan
Wier Norman Sir
Wikiara David
Wilkinson Arnold
Wilkinson E J
Wilkinson Jim
Wilkinson Ken
Wilkinson Ruth
Williams Dick
Williams Greg
Willis Mary
Willis William
Wilson Ann
Wilson C J
Wilson Ian
Wilson Margaret
Wilson W V A
Winder
Windsor Janice
Winter Noel
Wood Frank
Wood G
Woods Graham
Woodward David
Woodward Jan
Woodward Jim
Woodward
Woodward Steve
Wooten Murray
Wright Maria
Wright David
Wright Peter
Wright Vincent
Y
Yeates John
Young Trevor