Collections
Our Cambridge Collection has changing exhibitions about Cambridge.  Much of our collection is in storage to ensure its preservation for future generations.
Leamington School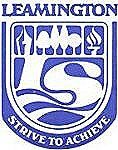 The school was opened 12 October 1880 with 46 pupils and Mr H Hyatt teacher. He was remembered 50 years later by Tom Hicks as … a unique teacher who did his best to set a good example. He didn't drink, smoke or cuss.
The school Jubilee gates were built to celebrate the 50th anniversary in 1930.
1948 was a disastrous year which saw Leamington School completely destroyed by fire in the early hours of 10 August. Classes were then held in the Leamington Hall. A contract was let to SPND Ltd to build five new classrooms, a sick bay, staff room, cloak bays and coal burning central heating and these were opened in February 1950. This coincided with the 70th anniversary of the school's founding and another reunion was held. To mark the occasion and to open the celebrations the headmaster, Mr Hunt rang the school bell – one of the few items to survive the fire.
To mark the occasion of the 100th Jubilee there was a competition to create a motto and crest for the school. In 1978 the children submitted entries for a motto – and the winner was Karl Koberstein with 'Strive and Achieve'.
The crest was advertised nationwide and the winner was Mr P Smith of Wellington. The LS for Leamington School with the S flowing back to form the Waikato River, the Nib for learning, the Trees for surrounding landscape and the Torch of Truth.
The 125th Jubilee in 2005 was another enjoyable celebration.
First Photo of the Cambridge West School Children – 1883
Back Row H Hyatt (teacher), Philip Ham, Joe Bell, Charles Keeley, Jack Bailey, Bert Denton, Isaac Nickle, Wilfred Hicks, James Bridgman, William Colwill, Percy Kingdon, Miss Bright (teacher), Mrs Hyatt (sewing teacher).
Row 2 Albert Jarrett, Frank Fletcher, Arthur Bell, Albert Harris, Charlie Bailey, Charles Denton, William Ham, Thomas Hicks, James Howie, Charles Hicks, Jonathan Bridgman, George Atkinson, William Nickle, Harry Giles, Richard Kingdon, William Atkinson, Archie Kingdon.
Row 3 William Giles, William Tuck, Lulu Tuck, Ann Keeley, Elizabeth Atkinson, Mary Howie, Sophia Ham, Jean Howie, Ellen Howie, Ella Denton, Louisa Harris, Sarah Johns, Elizabeth Nickle, Elizabeth Howie, Clara Hicks, Florence Hicks, Helen Hjorth, Maria Hjorth, Lucy Hjorth, Elizabeth Newcombe, Laura Harris.
Front RowWilliam Tucker, Edwin Colwill, Robert Atkinson, James Ham, Sydney Mitchell, Elizabeth Tucker, Mary Keeley, Mabel Keeley, Minnie Giles, Lily Giles, Emily Bridgman, Emma Bell, Rosina Hicks, Elizabeth Bailey, Molly Mitchell, Emma Denton, Elizabeth Bridgman, Daisy Giles.