Collections
Our Cambridge Collection has changing exhibitions about Cambridge.  Much of our collection is in storage to ensure its preservation for future generations.
Negatives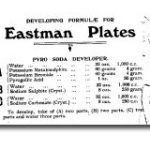 The world's first negative on paper was taken by Fox Talbot in August 1835. It was a view of a window at his home, Lacock Abbey, England. What an amazing window he opened.
George Eastman invented the Kodak in 1888 – "You press the button, we do the rest" – and photography became more accessible to more people.
Cambridge Museum does have a small box of plate glass negatives but our main negative collections date from the mid-1960s onwards.
Reg Buckingham's black and white negatives date from 1963 to 1986 and are a general view of Cambridge happenings. Some of his photography entailed copying old photos for the Cambridge Museum and for this he was made an honorary member of the Cambridge Historical Society Inc.
The Cambridge Independent newspaper negatives date from 1982 to April 1995. From 1993 to 1995 they are in colour. These are not currently indexed.
The Cambridge Edition negatives date from 1982 to 2005 and are black and white. These are also not currently indexed.
Photographs in the Cambridge Museum's collection go back to the late 1800s.