Collections
Our Cambridge Collection has changing exhibitions about Cambridge.  Much of our collection is in storage to ensure its preservation for future generations.
Cambridge: 100 years ago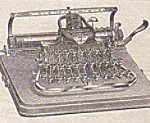 Cambridge 100 Years Ago are weekly potted notes of happenings in the town and districts, taken from the Waikato Independent newspapers which are held at the Cambridge Museum.
1904: November – December
1905: January – December
1906: January – December
1907: January – December
1908: January – December
1909: January – December
1910: January – June
Unfortunately the next volume of the Independent, which covers the rest of 1910, is missing from our collection. There is therefore a gap in the Cambridge 100 Years Ago section between June 1910 and January 1911.
1911: Jan -Dec
1912: Jan – Dec