Collections
Our Cambridge Collection has changing exhibitions about Cambridge.  Much of our collection is in storage to ensure its preservation for future generations.
Quiz: How well do you know Cambridge?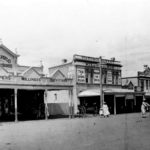 Kēmu uiui: He pēhea te kaha o tō mōhio ki Kemureti?
PLACE AND ENVIRONMENT
10 minute activity
Think you know Cambridge inside and out?
You may call this town home, but how well do you know the buildings around you? Using photos from our collection taken in the early 1900s, we'll test how well you know Cambridge today and tell you a little about the town's history along the way.
Take our quiz.
Results
Congratulations! You know a lot about Cambridge buildings and their history. You're graduating at the top of your class!
Good try! Keep an eye of your surroundings and you'll be a master in no time.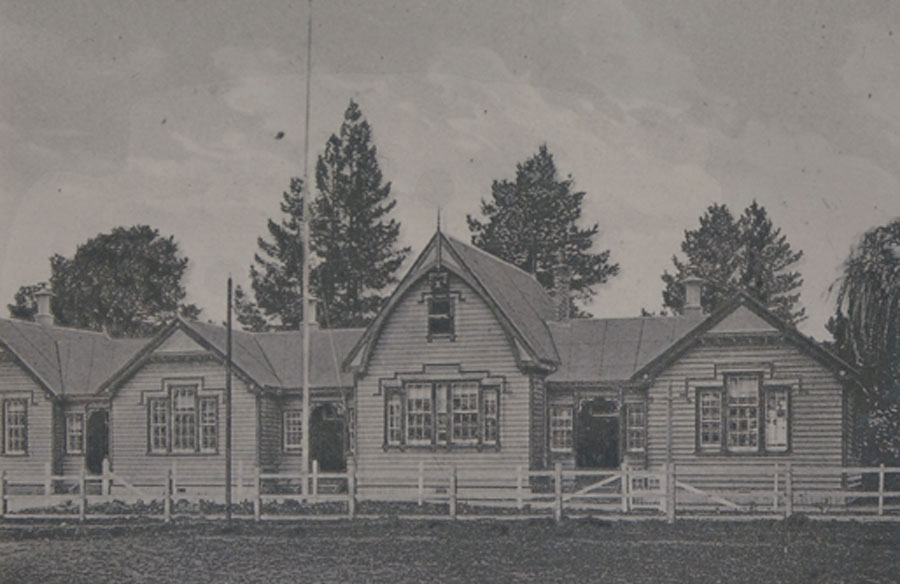 #1.

Can you guess where this is? ?

You could learn a thing or two here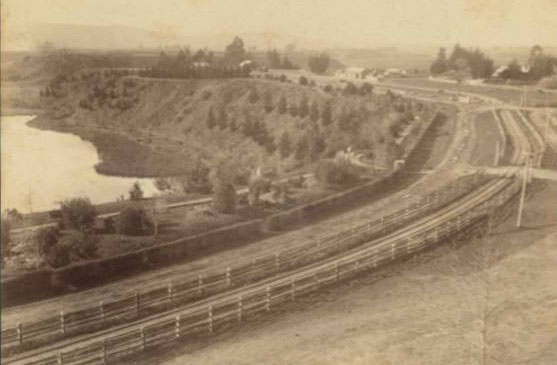 #2.

Can you guess where this is? ?

These days you're more likely to see movies here

Cambridge Railway weaving around the edge of Lake Te Ko Utu, now the Lakewood Development

Cambridge Railway was opened in 1884. Regular services on the Cambridge branch were mixed (passenger and freight), stopping where or when required. The exception was the midday train which carried passengers only. Connections were made at Frankton Junction with services to and from Te Awamutu and Auckland. In 1884, the train trip to Auckland took 6½ hours.

Read more about the Cambridge Railway here: https://cambridgemuseum.org.nz/cambridge-railway-kissing-gates/

View today: https://bit.ly/2R7q2CT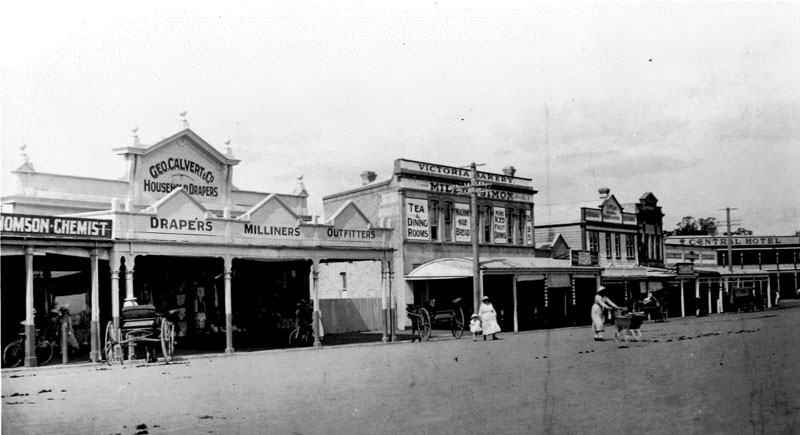 #3.

Can you guess where this is? ?

Paper Plus?

Victoria Street

The shops on Victoria Street may have changed but look above the covered walkways and much of the building shapes and names remain the same. In this early 20th century photo, the Victoria Bakery in Victoria Street proudly advertises its "Machine-made bread". How things have changed.

Read more about Calvert's here>> https://cambridgemuseum.org.nz/calverts-building
View today: https://bit.ly/2UMqV4W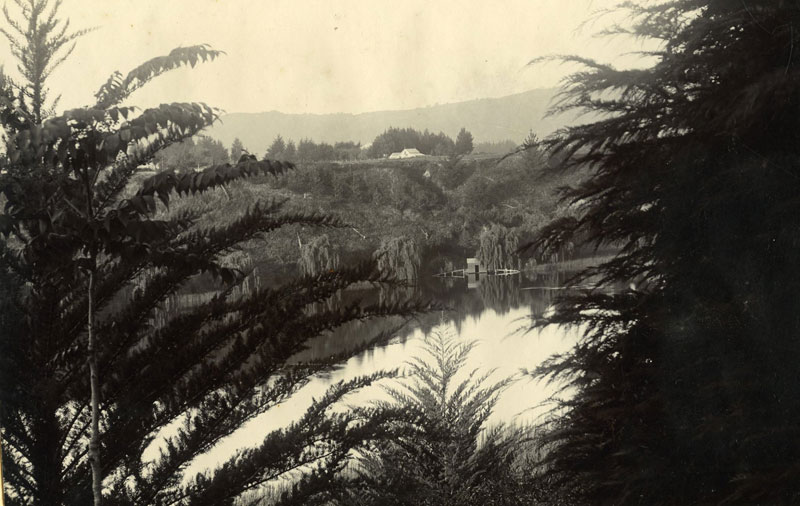 #4.

Can you guess where this is? ?

Popular walking spot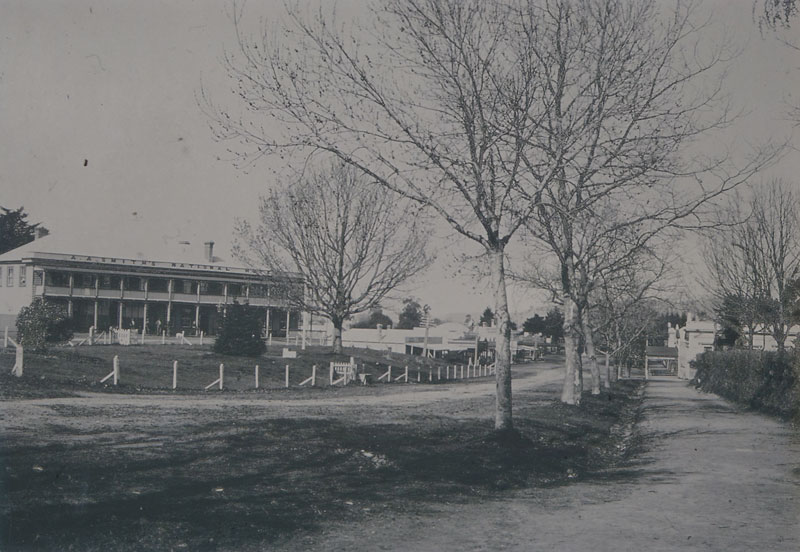 #5.

Can you guess where this is? ?

A great spot for a bite to eat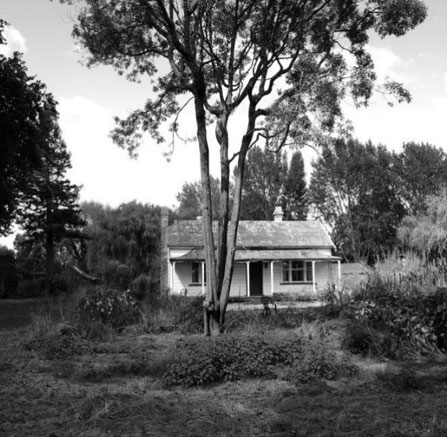 #6.

Can you guess where this is? ?

No longer shy and retiring

Arnold Cottage, Hamilton Road, Te Awa Village,

Just out of the centre of town on Hamilton Road, this cottage is on its original fifty acre Military Grant given to John Arnold in 1866 at the end of his three year military service.  Maria Arnold, John's wife, grew sweet peas around the cottage from seeds she had brought from Australia in 1864. She also helped to run the Butchery on the Triangle Corner in Cambridge while John fattened cattle and grew oats. They raised six children and St Andrews Church bears a stained glass window to the memory of John and Maria Arnold.

Read more here: http://www.teawalifecare.nz/History-of-Arnold-Cottage.pdf
View today: https://www.robmay.builders/page/arnold-cottage/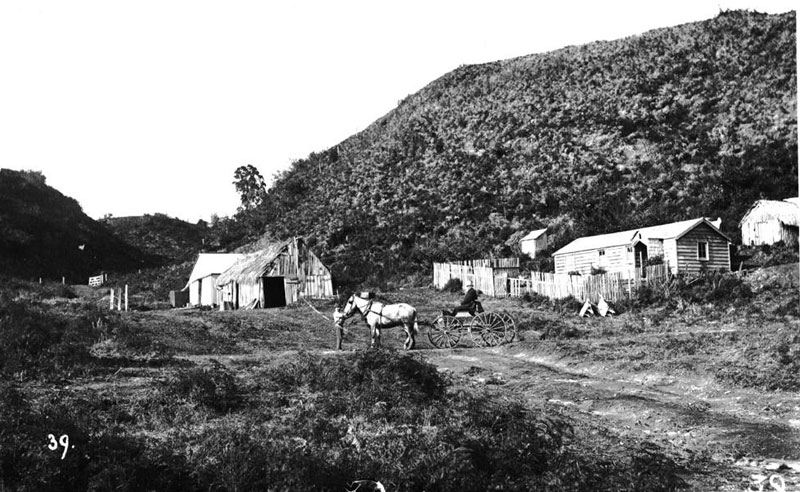 #7.

Can you guess where this is? ?

Might be a starter for ten

Carters Stables and horse and buggy, Cambridge-Rotorua Road – now Carter's Flat.

From the 1870s 'King Carter" ran coach services to and from Auckland.  At his Cambridge stables he also had many buggies, wagons, and about 100 saddle horses for hire. Travelling from Hamilton to Auckland by wagon would take one day.

Read more here: https://cambridgemuseum.org.nz/coaching-days/
View today: https://bit.ly/3dO0btm

Image: Beere, Daniel Manders, 1833-1909: Negatives of New Zealand and Australia. Ref: 1/2-096183-G. Alexander Turnbull Library, Wellington, New Zealand. /records/22775759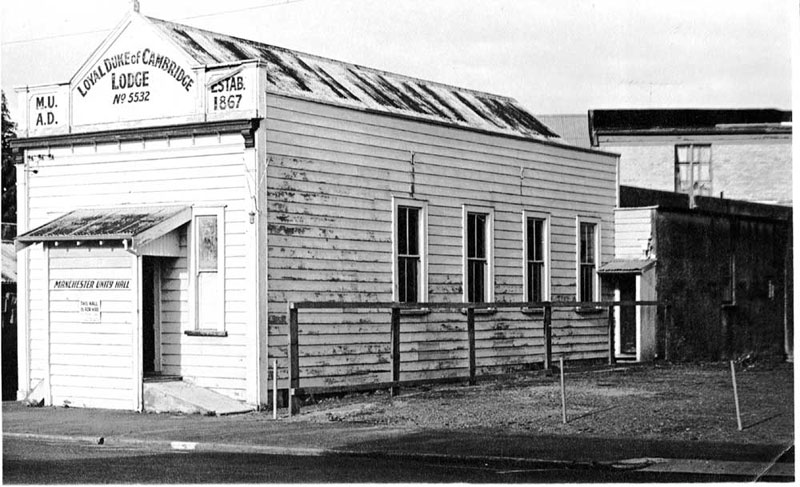 #8.

Can you guess where this is? ?

Think cotton sheets

Duke of Cambridge Lodge, Empire Street now Wallace Cotton

Opened on the 25th August 1908, this building is unlike other buildings being built around the same time – for instance the Court House, National Hotel and Town Hall -because it is made of wood. A 'brick only' by-law had been introduced in town buildings until a good water supply was connected to all the streets. It was built for the Duke of Cambridge Lodge.

Read more: https://cambridgemuseum.org.nz/loyal-duke-cambridge/
View today: https://bit.ly/2ypozBi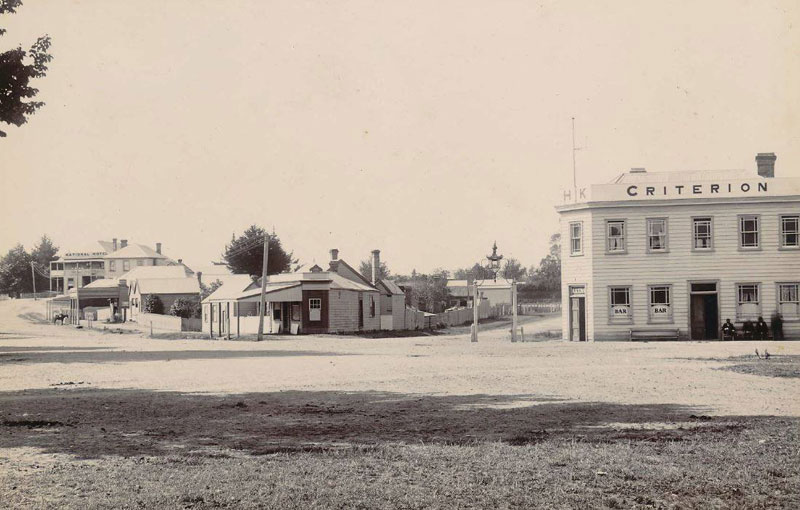 #9.

Can you guess where this is? ?

Now Central Court

The Corner of Duke and Empire Street, now Central Court

The Criterion Hotel was built on the corner of Duke and Empire Street in the 1870s. It was destroyed by fire and replaced by the Central Hotel (now Central Court) in 1927. No parking problems in those days. The quality of this old photograph is remarkable: every blade of grass in the foreground can be clearly seen.

Read more about Cambridge Business District here: https://cambridgemuseum.org.nz/business-area/

View today: https://bit.ly/39FzrrA